Running and marketing events can be a challenging and complex task. From conceptualising the event to executing it flawlessly, many moving parts need to be considered. And getting the right people in the room requires a deep understanding of the local communities' preferences, interests, and behaviours, crafting messages and tactics to capture their attention.
Many of our volunteers have excellent event ideas but have yet to experience the challenge of attracting and engaging with the right community members for their event. Despite these challenges, events can be incredibly rewarding. It allows organisers to create meaningful experiences that unite people and develop a sense of community, leading to long-lasting friendships.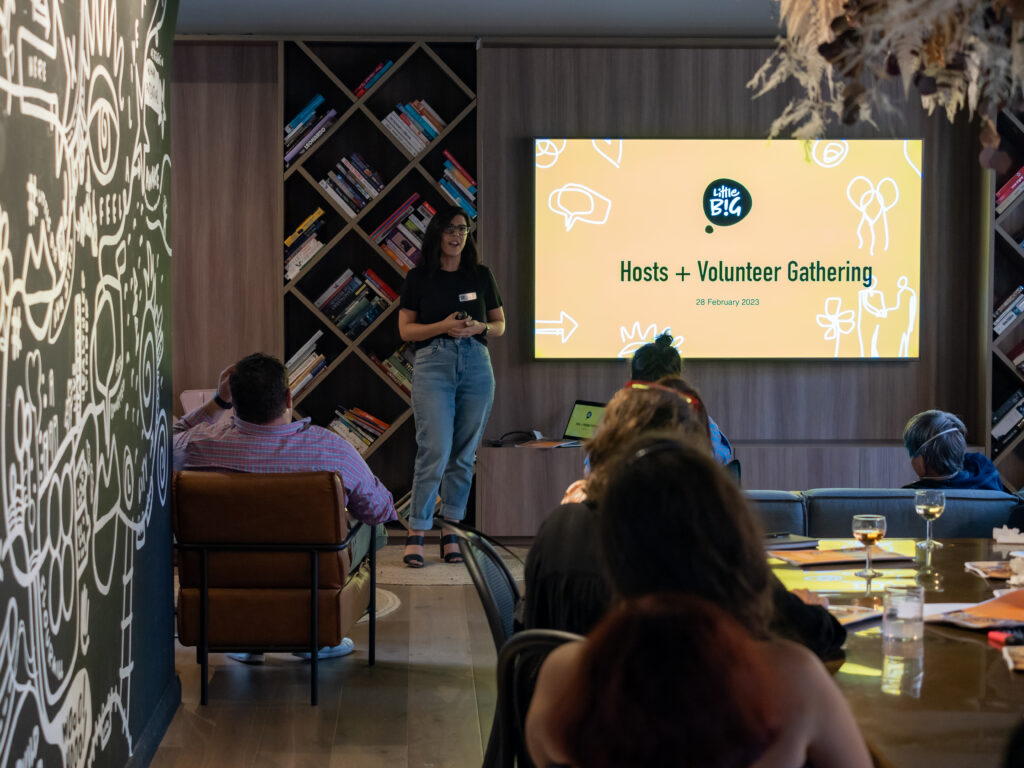 Our team of 25 volunteers we blessed with a tailored training course from local business women, fellow Little BIG Volunteer Sarah Ferraina of #SaveMyMarketing.
Sarah prepared a 31 page run down on the steps before, during and after an event sharing tips and ideas to set a new community program up for success, gain word of mouth and ensure subsequent event success.
If you are thinking of running an event and don't know where to start, take a look at Sarah's guide here:
Don't be put off by a lack of experience or a fear of getting started when a whole world of people is waiting to benefit from your great idea! Remember, first and foremost, why you are doing this. If the answer is benefiting a sub-group in your local community, then why not get started? The rest will follow.
If you would like to play a support role in an existing event (they would be so grateful for your help!) and join our Volunteer Tribe, please get in touch!
Sarah also runs a range of events at the Summer Hill Little BIG House targeted at small businesses. If you are looking for marketing support for your business, you can consider this our first-hand recommendation. Tell Sarah we sent you.
*This guide was prepared for the Flour Mill of Summer Hill community by Sarah Ferraina of #SaveMyMarketing. Local business women and Little BIG House volunteer.