If long charging cables are tripping you up or short tempers are becoming quick to ignite at home, it might be time to curb the cabin fever and practice a little mindfulness. The opportunity of these 'stay-at-home' orders is, of course, a circuit-breaker in the routine of life. A chance to reset, realign, be a little more mindful and spare a thought for our community and neighbours in the apartment next door.
B.I.G. stands for 'Build In Good' and it's our unique approach to encourage every person that we meet to think about how they can build a little kindness, neighbourliness and 'good' into their lives. Why? Because 1 in 5 adults say that they often feel lonely, lack companionship, feel left out or isolated from others – and that was before we all went into our homes and closed the doors to keep each other healthy.
At a time where we need to be keeping our distance from each other in order to prevent the spread of coronavirus, how can we be good neighbours and good community members?
We have been here before so there is inspiration from around the world to draw on – we can do more than a video call this Friday night.
Reach out
Drop a kind note under a door or in a letterbox to let someone know you are thinking of them. Can you offer to run to the shops for someone, pick them up some flowers or just let them know you are here to help?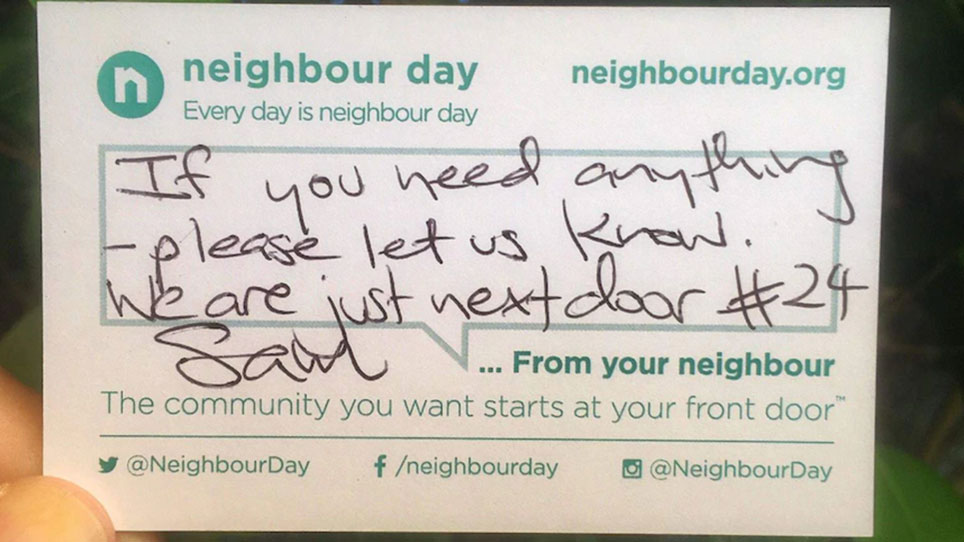 Public gestures
Neighbours across Europe played music together from their balconies and found connection in their improvised concerts amidst the Coronavirus pandemic.
Inspire some fun
Here in Summer Hill, Sydney, socially distanced Halloween chocolate delivery contraptions ensured no trick-or-treater missed out.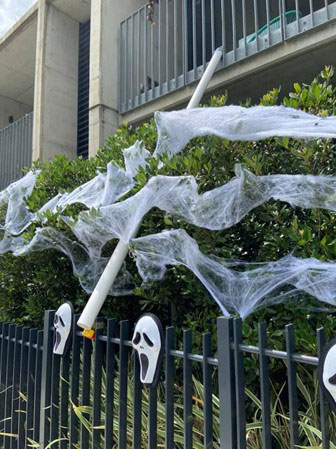 Socially-distanced shared experiences
In 2020, the B.I.G. Foundation left pancake mixes on doorsteps and invited neighbours to participate in a socially-distanced balcony-brunch experience.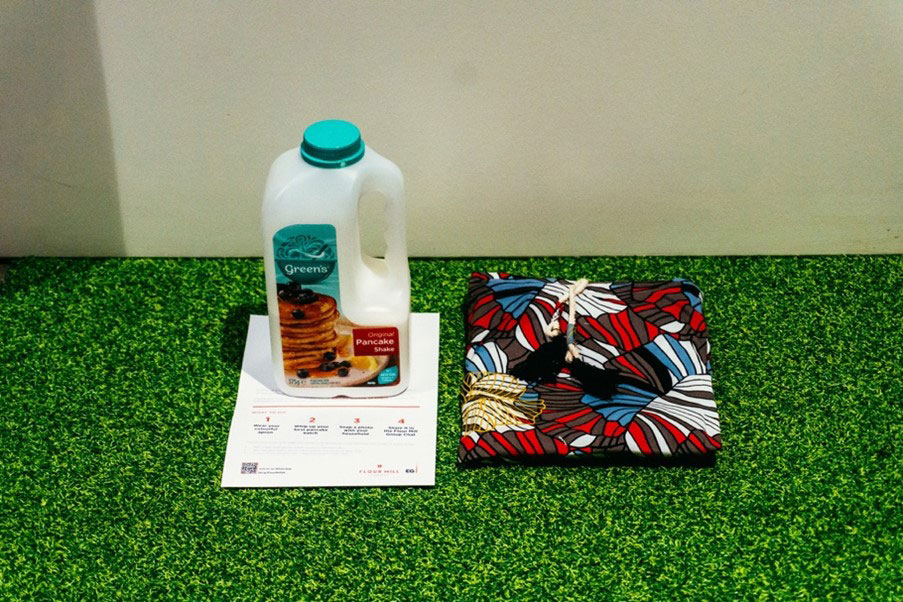 This time around, we have offered free outdoor training sessions which booked out in 24-hours. We then left a locally-themed colouring activity in letterboxes surrounding our Little B.I.G. House to bring a little mindful colouring break to the day. Colouring has been found to reduce anxiety and boost mental health in adults too so it's something that everyone can enjoy not just the little people in your house. Get yours here: https://bit.ly/LittleBIGColour