Who doesn't love a night of board games, a night to loose yourself in the game, connect with others and have a bit of fun! It's not often that we get to play like we did when we were growing up. That is why Nathan started The G Spot, a community board games night at the Little BIG House.
Held every week or two, The G Spot offers a chance for locals to get together and connect over a good game. Keep an eye on our events page or on The G Spot Instagram page to see when you can attend.
Intrigued and want to find out more? Keep reading to learn more about the board games you can play at the community games night and about its host, Nathan.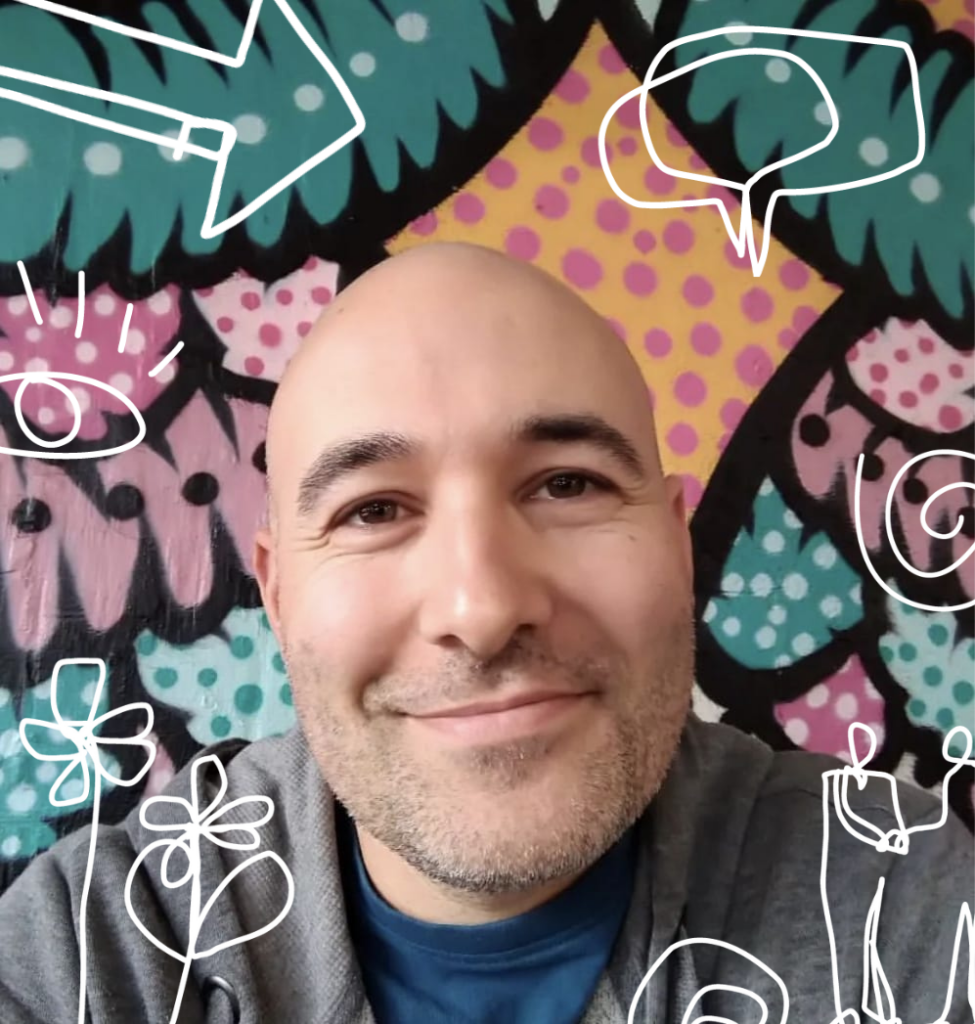 We asked Nathan to tell us more about the community he's creating and his experience as an Inner Westie.
1. I've been an Inner West local since
I moved into Lewisham in 2012 and lived in Rozelle for a few years before that.
2. This community is special to me because
I've always liked working within the community, I've had some wonderful role models along the way (including my mum) who have promoted the benefits of giving back. I also like meeting all the characters from around here.
3. My favourite thing about the Little BIG House is
That it seems to attract amazing people. Everyone that I've met through the Little BIG House has had a positive impact on me. I'm so glad I approached the Little BIG Team with my concept for the G Spot.
4. The program I'm running in the Little BIG House is
The G Spot, a cheekily named recurring event designed to get people together with the use of tabletop games or board games if you like. I am to recreate the family feels of cracking out a game (or four) around a table and having a chat and laugh in a friendly environment.
There's no obligation to play, you are welcome to watch or just pop in for a chat and cuppa. We have a range of games that differ in theme and complexity, ranging from social deduction, puzzle, dexterity, card driven and euro games to name a few.
I am always happy to teach any games and if you have a request, I am also happy to help learn the rules for you. Current favourites of mine are 7 Wonders Duel, Just One and The Capitan is Dead.
5. I hope this program will make participants feel
Welcome and provides a place for people to meet, make some friends and perhaps discover a new hobby. It's been a tough few years for everyone, so being able to have an event where we can meet in person is divine.
6. The top thing on my bucket list is
To travel to Norway with my boys Gabriel and Luca, to visit my sister Jade, brother-in-law Sindre and my nephew Bentley and perhaps spend a white Christmas in the Arctic Circle whilst chasing a sighting of the Aurora Borealis.
7. I'm most grateful for
My boys Gabriel and Luca. They are little gentlemen who both also love board games. They give me so many laughs and are a delight to be around.
8. The last Little BIG action I received from someone was
My neighbours Ben and Lyndsay who helped out over the last week whilst Gabriel was in isolation and provided a yummy BBQ dinner over the fence. My good friends Al and Neil also dropped off some sourdough so I could still have a hipster brunch. I also received a huge box of donuts from a secret admirer. I'm very lucky to have such a great people around who are happy to feed me and expose me to the risk of diabetes 😊
The G Spot – Community Board Games Night

When: Keep an eye on The G Spot's Instagram page, and our events page to see when The G Spot is on.

Where: The Little BIG House (at the Flour Mill of Summer Hill)

Cost: Free!

Bookings: No need to book, just drop in.
You've just met one of our Little BIG Hosts, Nathan!
What is a Little BIG Host, you ask? If you have an idea for an activity, event or community group that's good for the 'hood and brings people together at the Summer Hill Little BIG House, then you too could become a Little BIG Host.
Share your ideas with us by filling out the contact form on our website.