If you think this is the story of the Little BIG Foundation set in Summer Hill, then you're in for a surprise.
A long time ago, in a suburb not too far away, a developer EG bought an old Flour Mill. They had a big dream to turn the place into something magical – Old Soul, New Heart. A place for stories and memory making. They wanted to build a place where people could belong and lead happier, healthier and kinder lives.
It sounds ridiculous we know, but even before this developer started to build, they learned things about the people of that Flour Mill that inspired them. Many had worked in the mill for decades and lived locally their whole lives. They preserved history – both the physical structures and the people stories. From wooden beams to palm trees and huge wheat silos. But what they most wanted to keep were the people. Because life's better shared, right?
Locals were welcomed back many times as the rebuilding started. There were regular markets, a new kids playground, a festival celebrating all things grains and even a world record attempt. People were always kept at the centre because good relationships really do make us happier and healthier: two things you can never have too much of (the third one being festival's dedicated to carbs, of course).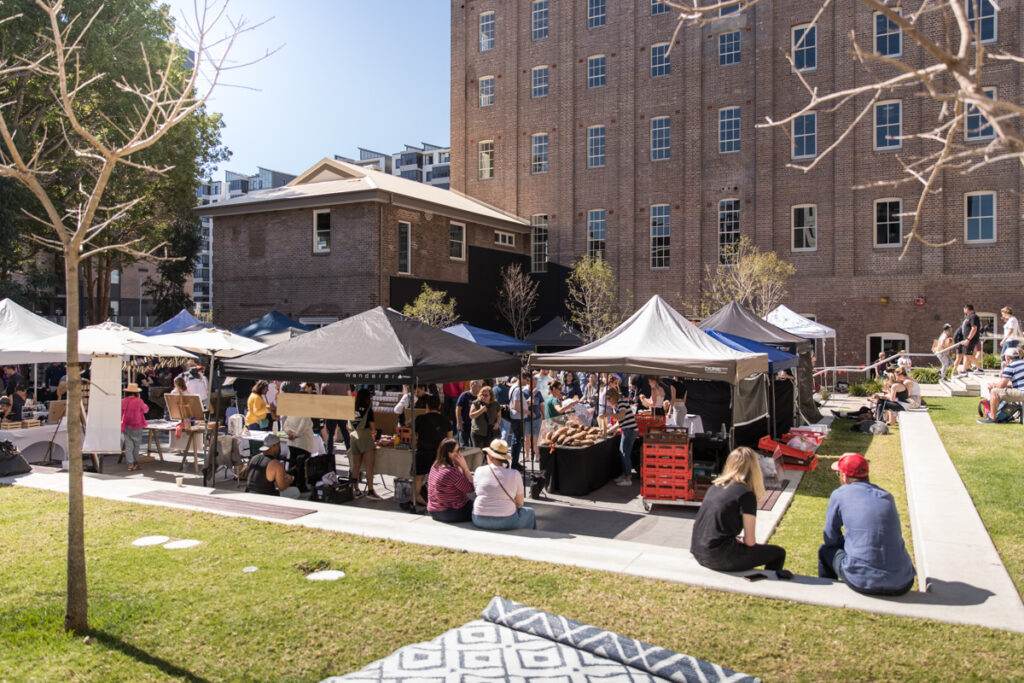 Finally, when the buildings were almost finished, EG knew they had to leave one more thing behind for their dream to be complete at Summer Hill. A new space to get together where locals could have little conversations and dream of big things to come. The BIG Foundation was born and the Little BIG House along with it.
So really, the story of the BIG Foundation doesn't just begin in Summer Hill, it begins because of Summer Hill and all the old mill workers, visitors, friends, families and neighbours that make it awesome.
Now we meet the hero of this story – you. Hi! It's so good to meet you. The Summer Hill community is the best in the Inner West. Come join the activations at The Little BIG House and it will be the kindest, happiest, most connected community in Australia.