Back when COVID was still a pandemic and everyone was stuck in their homes, Wei-Yee, Flour Mill resident and yoga instructor started offering 15-minute online yoga classes to the locals as a way to reduce stress and manage anxiety. As fate would have it, Sarah, Little BIG Foundation CEO, attended one of her classes and in turn, asked her to be a mainstay yoga teacher at the Little BIG House, and the rest, we say, is history.
We hold this Little BIG host near and dear to our hearts, as she not only embodies the Little BIG spirit, but as an active member of the community, she has also been instrumental in connecting us with other hosts at the Little BIG House.
Currently, Wei-Yee holds 3 yoga classes weekly at the Little BIG House on Mondays, Tuesdays and Fridays.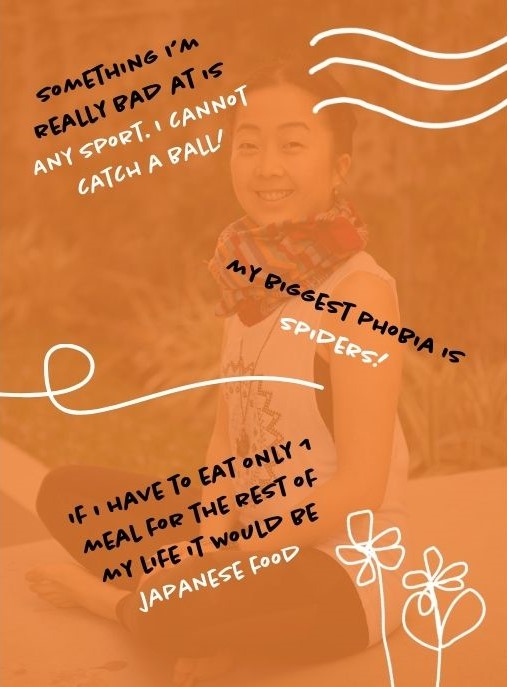 Read on to find out what makes Wei-Yee so special.
I've been a local since
I have been living in Summer Hill since 2015.
This community is special to me because
The people are welcoming and inclusive of people from all walks of life.
The program/event that I am running at the Little BIG House is
Yoga classes (hatha style)
I hope this program will
Be a class that is inclusive and nurturing and enables local residents to meet other like-minded individuals while doing something that's fun. I hope that with the regular practice of yoga, students will achieve improved flexibility, strength, and resilience both physically and mentally.
You can expect to meet people who are
Kind, welcoming, and non-competitive.
Connection and friendships are created by
Kindness, reliability, and being genuine.
My favourite thing about the Little BIG House is
The cleverly designed space can be used by people (and animals) of all ages and ability to accommodate many different types of events. I love that its core mission is to reduce loneliness at a time when loneliness in big cities is at all-time highs.
The top thing on my bucket list is
To visit and stay in Disneyland with my children.
I'm most grateful for
Being a mother and bringing two little humans into this world.
The last little BIG action I did for someone was
Helping an elderly neighbour that had fainted in our apartment block to return to their home.
The last Little BIG action I received from someone was
When my family babysat my kids and my sisters simultaneously so that we could have a proper catch up and meal together.