Meet our next Little B.I.G. Host: Deanna from Yoga on Earth.
If you didn't know already, Yoga on Earth is a local yoga studio by the lovely Wei Yee Choong who has been running yoga classes for the Summer Hill community ever since last year's lockdown.
Now on maternity leave, Wei Yee has handed over to Deanna who will be instructing all yoga classes at the Little B.I.G. House on Monday nights at 6pm and Saturday mornings at 7.45am.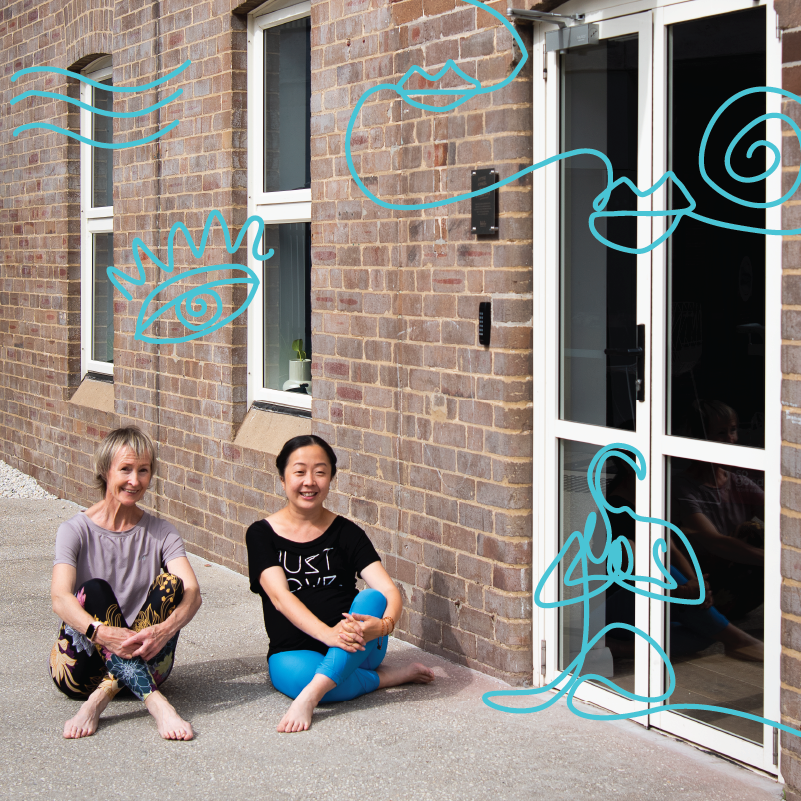 We chatted with Deanna about all things yoga, community, travel plans, and Little B.I.G.
"I've been an Inner West local for 30 years, residing in Camperdown," said Dee. "My favourite thing about the Little B.I.G. House is… it's a very cool, relaxed space dedicated to the local community."
"This community is special to me because it feels familiar, safe, fun and inclusive. There are lots of things to do and places to go nearby. It's so convenient and I feel very lucky to live here."
With a background in remedial yoga therapy, Deanna teaches a unique hatha-style yoga which is Japanese meridian based and influenced by the seasons. "I hope the yoga classes will make students feel satisfied, happy and calm."
After a long few months in lockdown, we asked Deanna to reflect on what she is most grateful for.
"My health, family and home… and going to the hairdressers again!" she laughed.
"The top thing on my bucket list is to travel again when it is safe to do so. I have booked in to do the Three Capes walk in Tasmania twice and had to cancel twice due to Covid."
As this challenging year draws to a close, take a moment to breathe at a relaxing, local yoga class with Deanna. It's a great way to practice mindfulness – and also to check out the beautiful interior of the Little B.I.G. House if you haven't already.
Fun fact: the last Little B.I.G. thing Deanna did for someone else was adopting a rescue cat. (Psst! Why not ask her about it after yoga?)
Email weiyee.yoe@gmail.com to book a class with Deanna.

Bookings are essential, and class sizes are capped at 10 students.

Follow Yoga on Earth on social media:

Facebook: www.facebook.com/yogaonearth

Instagram: @yogaonearth
You've just met one of our Little B.I.G. Hosts, Deanna!
What is a Little B.I.G. Host, you ask? If you have an idea for an activity, event or community group that's good for the 'hood and brings people together at the Summer Hill Little B.I.G. House, then you too could become a Little B.I.G. Host.
Share your ideas with us by filling out the contact form on our website.