As we leap into 2022 (woohoo!) there's never been a better time to try a new type of exercise to keep us motivated to improve our physical and mental health.
With that in mind, we're so excited to introduce you to our next Little B.I.G. Host – Alba from Hypopressive RSF Australia.
If you didn't know already, Alba runs Hypopressive classes in small groups at the Little B.I.G. House on Tuesdays and Thursdays from 9.15 – 10.15am.
Hypo-what, you ask? Keep reading to learn more!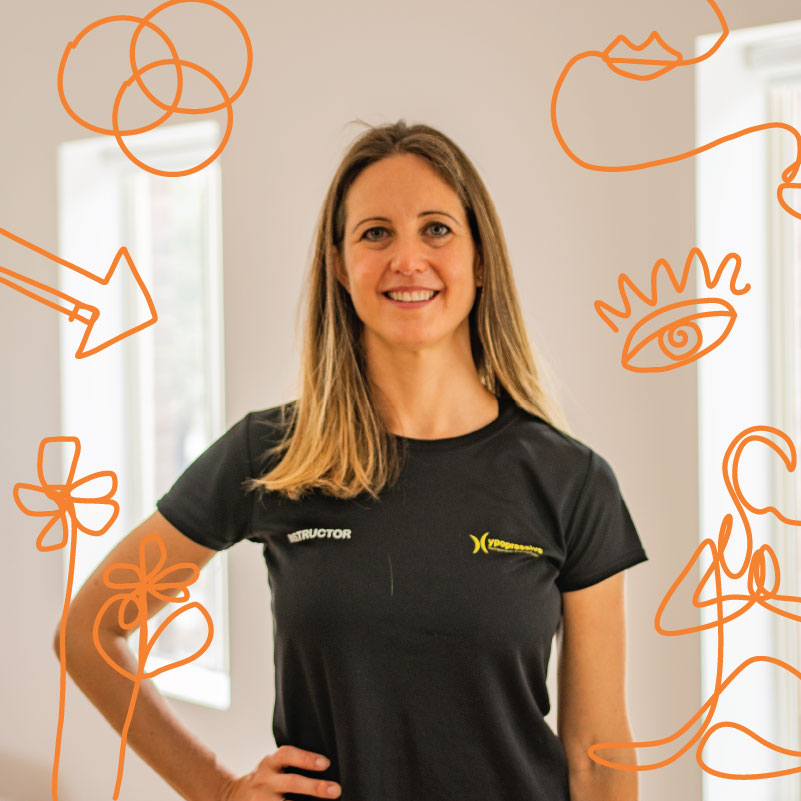 We asked Alba to tell us a bit more about what Hypopressive is all about, and her experience as a Summer Hill local:
1. I've been a Summer Hill local since
Almost a year and a half ago.
2. This community is special to me because
It has the feeling of a real community, there is always someone willing to help, share, give or just have a chat.
3. My favourite thing about the Little B.I.G. House is
To have a community meeting place, especially one that is not weather dependent.
4. The event / program I'm running in the Little B.I.G. House is
Two types of exercise classes; Hypopressive and Hypolates:
Hypopressive is postural exercises which focus on the inner-core. Hypopressive helps to release the tension on the diaphragm and tone the pelvic floor and abdomen. The objective is to learn and integrate the management of the intraabdominal pressure. It helps to improve your posture, your mobility, prevent hernias, and prevent pelvic floor disfunction amongst other benefits.
Hypolates is a combination of Hypopressive with clinical Pilates. It is a bit more of a workout.
The classes are run in small groups so I can give individual feedback and adapt the class to everyone's needs.
5. I hope this event / program will make participants feel
Help participants to acknowledge their bodies and feel confident in themselves.
6. The top thing on my bucket list is
To continue learning and connecting with people. My interests are health, sport, dancing, and Pacific and Aboriginal culture.
7. I'm most grateful for
My family and friends.
8. The last Little B.I.G. thing / action I did for someone else or received from someone was
My clients' comments of the Little B.I.G. impact from their Hypopressive training to their lives. I feel proud that I've been able to help them to reconnect with their bodies and feel in control of their lives.
Hypopressive Classes with Alba

Time: Tuesdays & Thursdays, 9.15 – 10.15am

Place: The Little B.I.G. House (at the Flour Mill of Summer Hill)

Cost: $30 per class or $280 for 10 classes

Bookings: Email australia@hypopressiversf.com (or via Instagram direct message)

Instagram: @hypopressiversfaustralia
You've just met one of our Little B.I.G. Hosts, Alba!
What is a Little B.I.G. Host, you ask? If you have an idea for an activity, event or community group that's good for the 'hood and brings people together at the Summer Hill Little B.I.G. House, then you too could become a Little B.I.G. Host.
Share your ideas with us by filling out the contact form on our website.