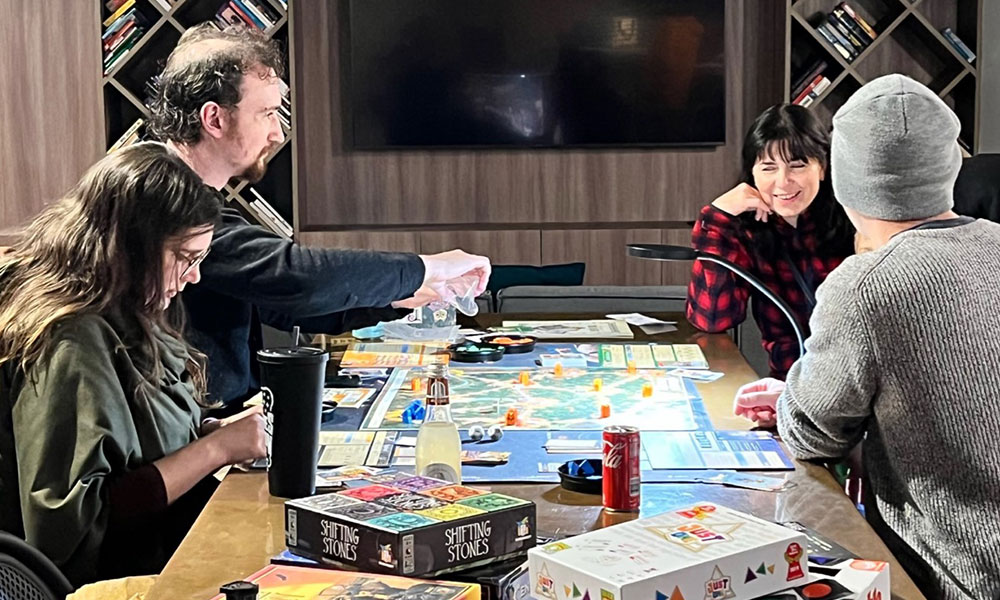 🎲 Dive into a World of Connection at Flour Mill Game Night! 🎲
About the Event: Embark on a thrilling journey of laughter, strategy, and new friendships at the Little BIG House Board Games Night! Whether you're a board game enthusiast or a total newbie, this event promises an evening filled with exciting games, shared experiences, and a vibrant community spirit. Join us as we roll the dice, draw the cards, and create lasting memories in the heart of Inner West Sydney.
Who Should Attend: Calling all game lovers, community enthusiasts, and those seeking to forge new connections! All ages are not just welcome but encouraged to join in the fun. It's a perfect opportunity to meet like-minded individuals, build relationships, and strengthen the bonds that make our community so special.
What's the Cost: This event is absolutely FREE! We believe in fostering connected communities, and what better way to do that than through shared activities and experiences. So, mark your calendars for an affordable and unforgettable evening of board games and camaraderie.
About the Host: Nathan, an Inner West local since 2012, brings his community spirit to life at Little BIG House through his program, "The G Spot." Fueled by a passion for tabletop games, he aims to recreate a warm, family-friendly atmosphere where participants can share laughs and forge connections. Nathan's love for the Inner West community, coupled with his dedication to creating a welcoming space, makes him a cherished host, fostering an environment of camaraderie and shared joy. Learn more about Nathan here.
About the Venue: Step into the historic Flour Mill of Summer Hill, a charming space that breathes life into community activities. Located in the heart of Inner West Sydney, the Flour Mill Markets and shared workspaces add to the vibrant atmosphere. Join us for a weekend filled with entertainment, random acts of kindness, and the chance to give back to your community.
Don't miss out on the opportunity to stop being lonely, make friends, and indulge in the joy of social connections. Let's roll the dice together and create a night to remember! 🎲✨ #FlourMillGameNight #CommunityConnection #InnerWestEvents
Hear from Host Nathan: