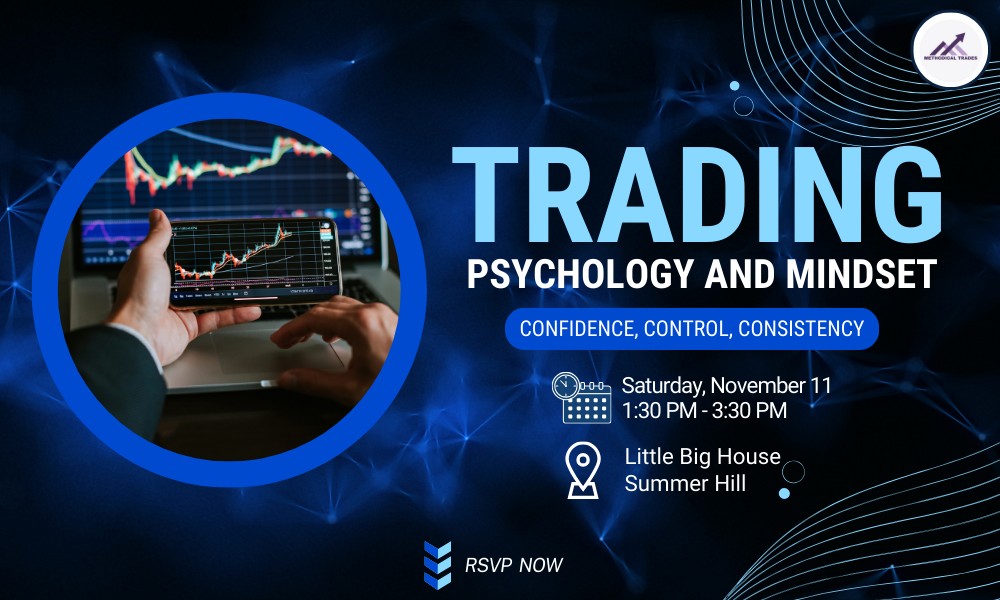 Are you ready to unlock the secrets of maintaining a disciplined and resilient trading mindset? We invite you to a one-of-a-kind event dedicated to mastering the psychology behind successful trading.
WHAT WE WILL COVER:
Importance of emotional intelligence in trading.
Manage fear, greed, and other emotions that influence your decisions.
Psychology behind risk management and sound decision-making.
Building consistent and profitable trading habits.
Don't miss this opportunity to gain a competitive edge in the world of trading. RSVP now to secure your spot!
Note: Our "Trading & Investment in Stock Market" events are held once in a month. We welcome you to become a regular attendee of these events. Our events focus at educating participants on trading & investments in stock market.